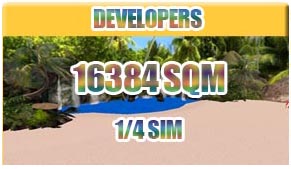 Hello and welcome to Balanvi.com, the home of specialist online service and community integration. We run projects on Second Life to engage and promote community and real life business accolades. In order to use our services your going to need to have an account on Secondlife.com


Balanvi® is an online products and services provider which focuses on creating unique social environments for users to integrate into communities that suit them and match their interests and requirements.

Our services and products range from Virtual land rentals to role play and online gaming communities. We use popular and commercially viable social platforms like Second Life to achieve this.

Pin point and exceptional client relationships are among our principle focuses and goals within our company. This can range in application but is coherent throughout our multiple product ranges.

Here is a list of our main focuses:
Professional and quality Service in all areas completed within 24 hour support.
Transparent Sales management and strategy that is totally focused on individuals and their specific interests with specified focus on needs with practicality.
Social and community integration is a top priority and includes intensive community projects that include ''buddy schemes'' and centrally focused community enhancements.
Mainstream corporate responsibility is our on-going effort to provide ethical and socially acceptable company practices.
Our product ranges are focused around social community building and should be used with varied applications to ranging consumer needs with the long term intention to bring together various online users in one community.
We find that business based online are a growing trend and our company aims to sit in the heart of the continual growth in ''online gaming'' and ''social gaming'' platforms.
Please take the time to look through our website and find the home right for you. You can start by selecting the type of Neighbourhood theme you would like to reside in.
Second Life, SL, and inSL are trademarks of Linden Research, Inc.
Balanvi.com, Balanvi Luxury Management Group is not affiliated with or sponsored by Linden Research
Balanvi.com - All Rights Reserved 2013